Swordfish Indicators
Volume Zone Oscillator
Volume Zone Oscillator is discussed by Waleed Aly Khalil in The International Federation of Technical Analysts Journal 09.
+20 and +40 short entry lines are drawn in red.


-20 and -40 long entry lines are drawn in green.


The VZO line is drawn in blue.


The VZO Moving Average line is drawn in black. The original indicator did not include the VZO MA.
The Swordfish indicator can be downloaded here:
The first code file includes a label X and audio alert that will sound when the VZO crosses down through the -40 level or up through the +40 level.
The second script code file does not include the alert.
Create a new custom FML script like the one shown below. Mine is named: CS_VZO
Remember that Swordfish FML does not allow spaces or many other characters in the name. Stick to alphanumerics and underscores.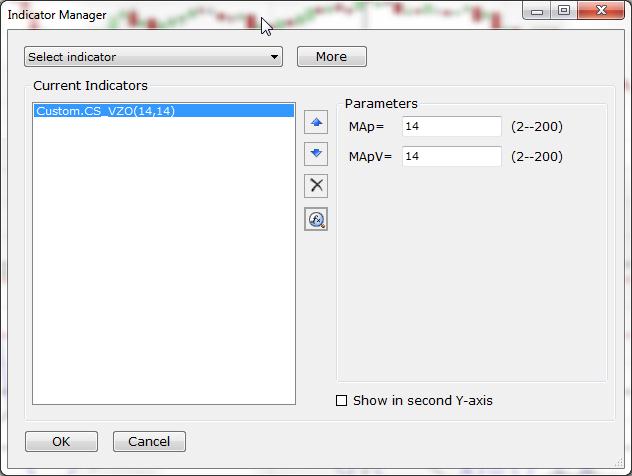 VZO uses 2 parameters that have to be added manually when you create the script:
CS_VZO
Volume Zone Oscillator
EMA period used by the VZO calculation.
MA period used when calculating the MA of the VZO.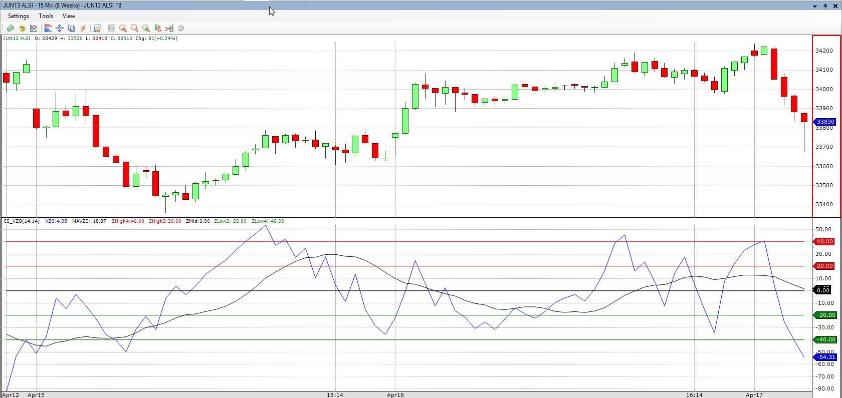 The sample below shows CS_VZO No Alert added to a new chart area on a 15 minute chart on the 15th and 16th of April 2013.