Swordfish Indicators
123 High Low Indicator
The 123 High Low (123HL) is drawn as an overlay on any Swordfish Main price chart. The 123 High Low does not use any parameters.


123 High signals are tagged with red labels.


123 Low signals are tagged with green labels.


The 5-minute chart below shows the 123 High Low Indicator on 2014-08-18 an 2014-08-19.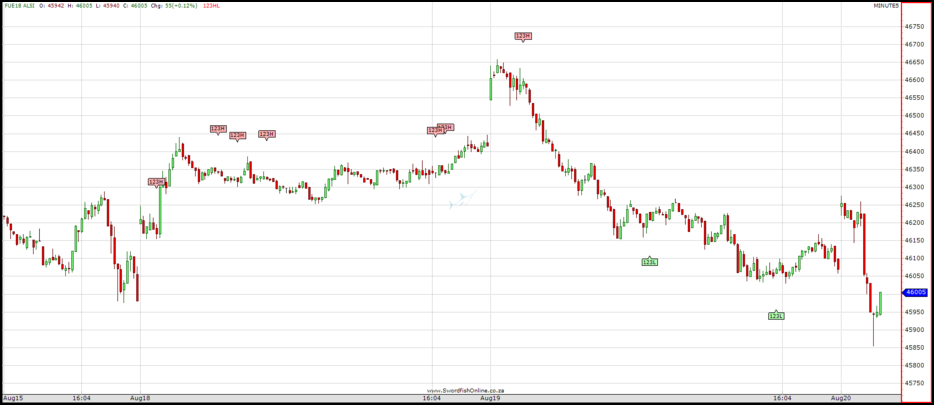 Download the Swordfish indicator script file. Use Ctrl-V to paste the code from the downloaded file into the script area.